WJB Hydraulic Breakers
WJB Hydraulic Breaker we deal in is made to last. It has various applications such as demolition, tunneling, construction, road building, quarrying, landscaping, mining etc. This is a powerful percussion hammer, used for demolishing the concrete rocks as well as structures. This is powered by a secondary hydraulic system, fitted with a foot-functioned regulator. WJB Hydraulic Breaker is a highly versatile tool, which has accessibility in different sizes as well as models.
WJB Hydraulic breaker have following features:

TRACK-ABLE RAW MATERIAL: we make exact instruction to purchase department to source from fixed good quality steel material factory.And the Hydraulic breaker material should be track-able from the beginning.

EASY TO SERVICE: With fewer parts integrated into the design, servicing the hydraulic breaker is both easy and less expensive.

LOW OPERATING COSTS: High flow rates and low operating pressures minimize heat generation and hydraulic shock loading for smooth operation and maximum service life for both the carrier and breaker.

REDUCE NOISE LEVELS Boxed housing keeps the noise levels down, essential in high-density population areas.

OPTIMIZE PRODUCTION: Rockbreaker-mounted manual stroke selector valve optimizes power and speed, giving you options for different applications.

EXTREME DUTY & WEAR BAR KIT OPTION: The extreme duty and wear bar kit offers additional protection to the wear and tear of your rockbreaker with a factory appliction of cast abrasion strips and wear resistant plate with rock claws.

Successful hydraulic breaker distributor support policy including financial, sales and training service.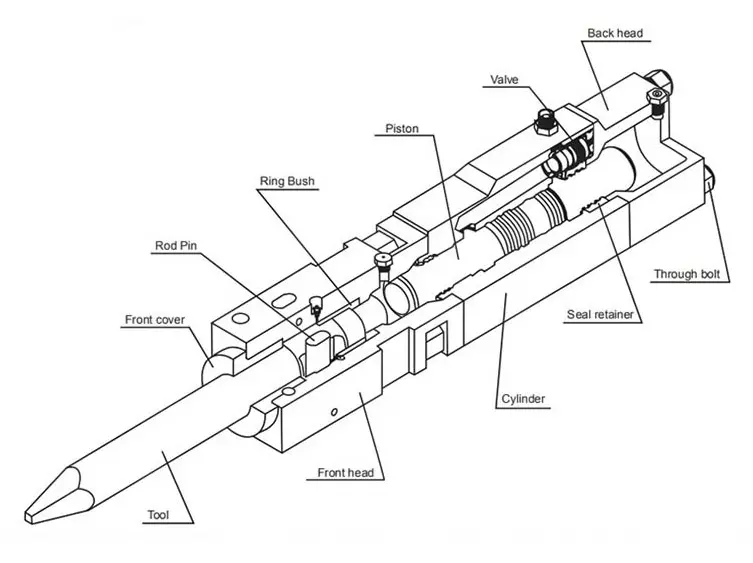 WJB hydraulic breakers specifications:

WJB Hydraulic breaker Standard Package:
(1) Two demolition moil tools
(2) Two In/Out hoses
(3) One Repair Seal Kits
(4) One tool Box
(5) One Gas Bottel
(6) One set gas charge kits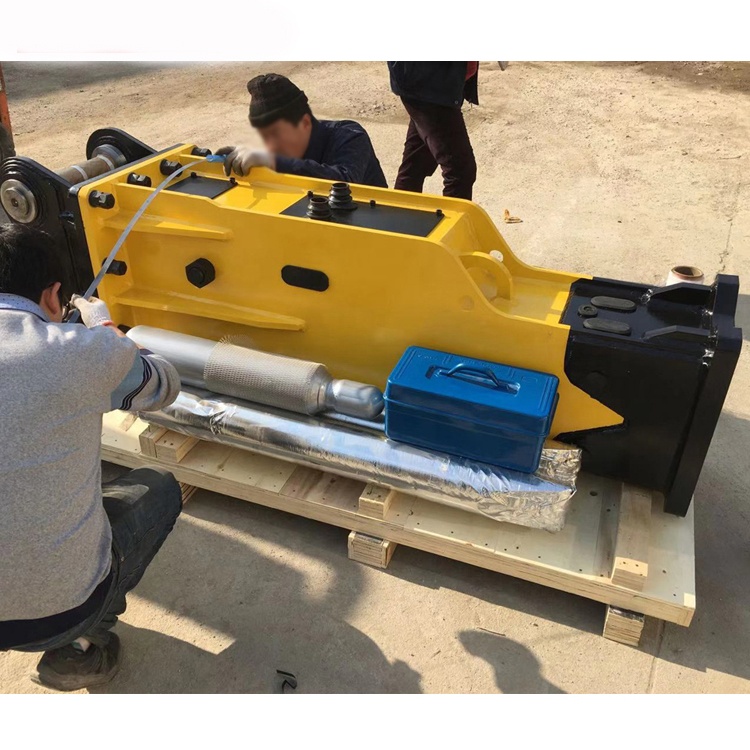 WJB Hydraulic demolition breaker warranty:
We offer one year quality warranty for all WJB hydraulic demolition hammer main parts, including the back head, front head, cylinder, piston...The wearing parts we also give 3 months for warranty.