Advantage:
Matching 3/8"-18NPT quick coupler and thread protection sleeve.
Wear-resistant guide ring prevents partial load on the piston, protects the piston rod, and prolongs the service life of the cylinder.
High-quality sealing ring: international well-known brand sealing ring, wear-resistant and anti-aging, can ensure that the hydraulic cylinder working for a long time.
The plunger limit structure is provided with a stop ring to prevent the piston rod from overextending, and can withstand full load.
The dust-proof sealing ring effectively prevents dust from entering the cylinder and prolongs the service life.
The piston rod is heat-treated, with high strength, and the surface is chrome-plated, which can effectively prevent wear and corrosion.
Cylinder surface treatment, wear resistance and corrosion resistance.
Equipped with a hard saddle, the plug-in installation is easy to remove, the top ring groove is anti-slip design, the top is quenched, the hardness is HRC45-50, wear-resistant, anti-extrusion and no deformation;
The cylinder has standard mounting holes and fixing threads for installation and use.
The double acting design enables rapid or controlled retraction of the piston for high efficiency.
Parameter: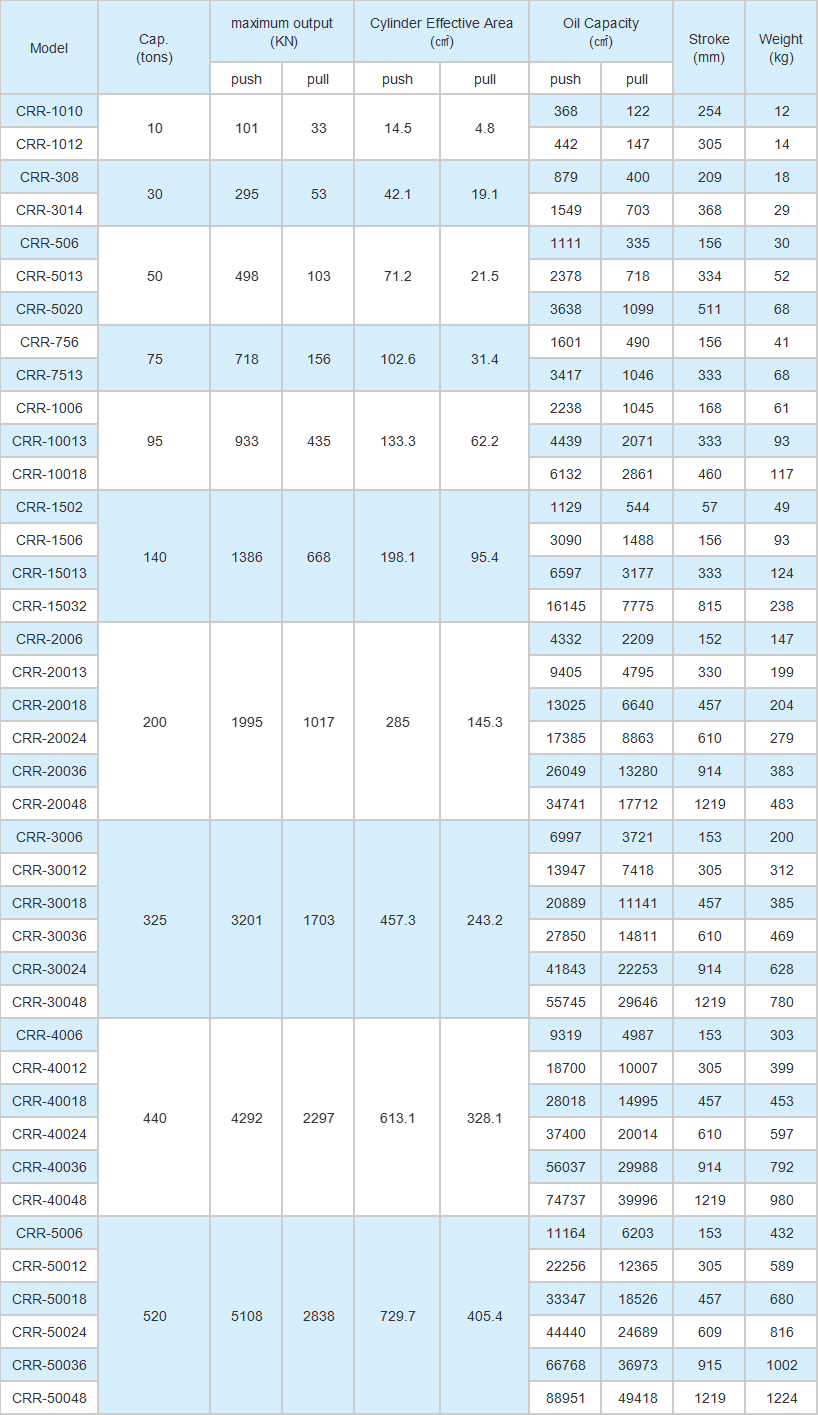 Measurement: