Advantages:
1. Driven by compressed air, there is no danger of electric sparks or flames; it can be used in flammable and explosive working environments.
2. The structure is compact, light and easy to carry.
3. Low gas consumption and low operating cost.
4. The industrial material fuel tank and 32# anti-wear hydraulic oil can adapt to the harsh working environment.
5. The rated pressure is 70MPa, and the built-in safety relief valve is used for overload protection.
6. The threaded hole of the oil outlet is 3/8'NPTF, and the elevation angle is 11°, which is convenient for oil pipe or joint connection and sealing.
7. There are threaded mounting holes at the bottom of the fuel tank for easy installation and fixation.
8. The selection of seals makes the pump stable in performance and long in service time; maintenance is simple and the use cost is low.
9. The accessories have high processing precision, good sealing performance, no leakage and good pressure keeping.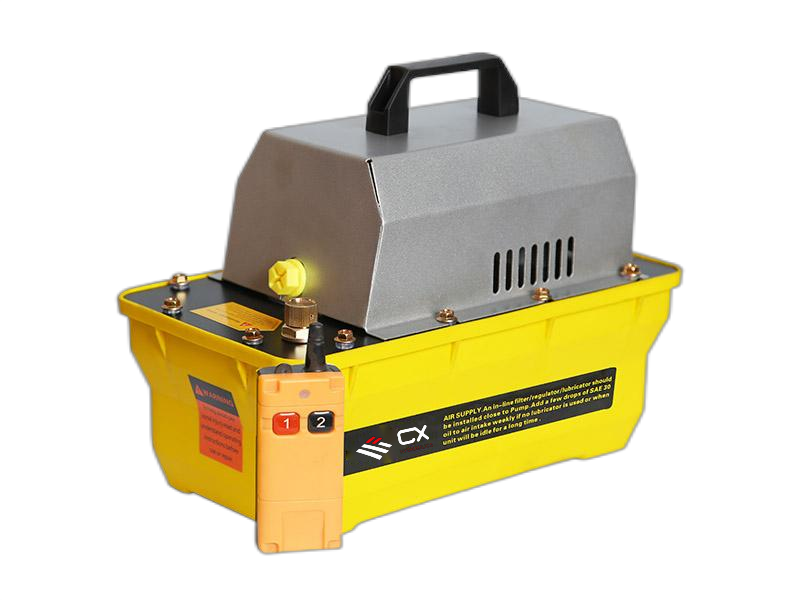 Specification:

Size: